We are still taking student applications for the 2014-15 school year for grades K-6! Please click on the "admissions" tab.
The Expedition School is a free, public charter school located in Hillsborough, in Orange County, NC. It is a project-based STEM school, offering hands-on learning in all subjects with a focus on science, technology, engineering and math for grades K-6 students beginning August, 2014. The school will expand up to grade 8 over the first 3 years of operation. The school is offering a modified year-round schedule, multi-age classrooms and small class sizes. We welcome visitors to explore this site to learn more.
New 3/15/14: Sign up to carpool!
Get connected with a carpool! Click on THIS CARPOOL WORLD LINK to connect with others to arrange carpooling to the school.
New 2/21/14
Enrollment paperwork submission: Please read the below information regarding enrollment paperwork.
There is no in-person drop off site at the mill. The mailbox is located there, so we can receive mail there. However, the mailbox is only accessible with a key, so hand delivery is not possible. The owner of the mill is not able to accept packages for us. Please mail your paperwork.
 
Click above to view the lottery results. Use tabs at the bottom of the spreadsheet to see all the grades. Names in GREEN are admitted. Names in YELLOW are on the wait list.
New families are encouraged to submit an application form to be added to the wait-list. Wait-list spots are continuing to move into seats.
Admitted students should visit the Enrollment page on this website to begin the process of completing all necessary items needed to enroll.
New 2/10/14
If you were not able to attend an information session, you are invited to view the slide show from the session. Please CLICK HERE TO VIEW THE INFORMATION SLIDE SHOW.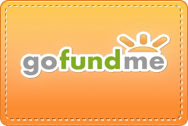 TES email: explorer@theexpeditionschool.com
Please note: Email responses may take several days. The website will also be updated as progress is made. Thanks!
Mailing address: The Expedition School, Suite #33, 437 Dimmocks Mill Rd, Hillsborough, NC 27278
Phone messaging service: 919-960-1748