The Expedition School is a free, public charter school located in Hillsborough, in Orange County, NC. It is a project-based STEM school, offering hands-on learning in all subjects with a focus on science, technology, engineering and math for grades K-6 students beginning August, 2014. The school will expand up to grade 8 over the first 3 years of operation. The school is offering a modified year-round schedule, multi-age classrooms and small class sizes. We welcome visitors to explore this site to learn more.
New 2/21/14
Enrollment paperwork submission: Please read the below information regarding enrollment paperwork.
There is no in-person drop off site at the mill. The mailbox is located there, so we can receive mail there. However, the mailbox is only accessible with a key, so hand delivery is not possible. The owner of the mill is not able to accept packages for us.
All application materials postmarked by 2/24/14 will be accepted, so no worries if you can not get them in the mail until Monday.
Packets can be dropped off on Monday at the location below. Packages may only be dropped off during the times listed as this is when someone is scheduled to be there to accept items. Otherwise, the office may not have staff in and therefore nobody will be there to accept the paperwork.
Students who were moved from the wait list to a seat in a grade have a due date of 10 days from the date the email notification was sent.
Confirmation of enrollment paperwork will be noted next to the name of each child on the "Lottery Results" spreadsheet. The processing of packets and confirmation of packets will be completed by Friday, February 28th. Please view the link below for confirmation.
Drop off location for 2/24/14
11:30am-2:00pm or 3:30-5pm
Chapel Hill Moving Company, Inc
7401 Rex Rd (Unit 104), Chapel Hill, NC 27516
New 2/10/14
If you were not able to attend an information session, you are invited to view the slide show from the session. Please CLICK HERE TO VIEW THE INFORMATION SLIDE SHOW.
All placement and wait-list letters have been sent. You can click the link below to view the lottery results.
NEW 2/8/14
Congratulations to all our applicants! We look forward to 2014-15!
Click above to view the lottery results. Use tabs at the bottom of the spreadsheet to see all the grades. Names in GREEN are admitted. Names in YELLOW are on the wait list.
Admitted students should visit the Enrollment page on this website to begin the process of completing all necessary items needed to enroll.
We are fundraising to purchase hands-on science and math tools and manipulatives and science and math classroom libraries ! Join our fundraising campaign today! Click below.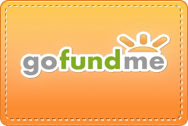 TES email: explorer@theexpeditionschool.com
Please note: Email responses may take several days. The website will also be updated as progress is made. Thanks!
Mailing address: The Expedition School, Suite #33, 437 Dimmocks Mill Rd, Hillsborough, NC 27278
Phone messaging service: 919-960-1748